What is it about?
It is about publicity and donations for our renaturaRica Campaign which aims to save a unique natural paradise from destruction. This challenge is in strong correlation to one animal which lives on that property, among many others, and which deserves to be protected – the frog.
This challenge is about folding a paper frog, most likely from a banknote, and sharing your results with the hash tag #frog4nature on your social media channels. If you can do more you will spent the value of the frogs banknote for this project.
The result of your folding experience doesn't matter. What matters is your participation for environmental protection.
Let's go and take part …
Start to fold a frog out of a banknote. If you don't know how to do this, you can watch our How-to video.
When your frog is finished, take a picture of it and post it on social media along with the hashtag #frog4nature, because the goal is to motivate as many as possible to participate as well.
So that your frog really helps nature, please let a sum of money hop into our "donation-pool".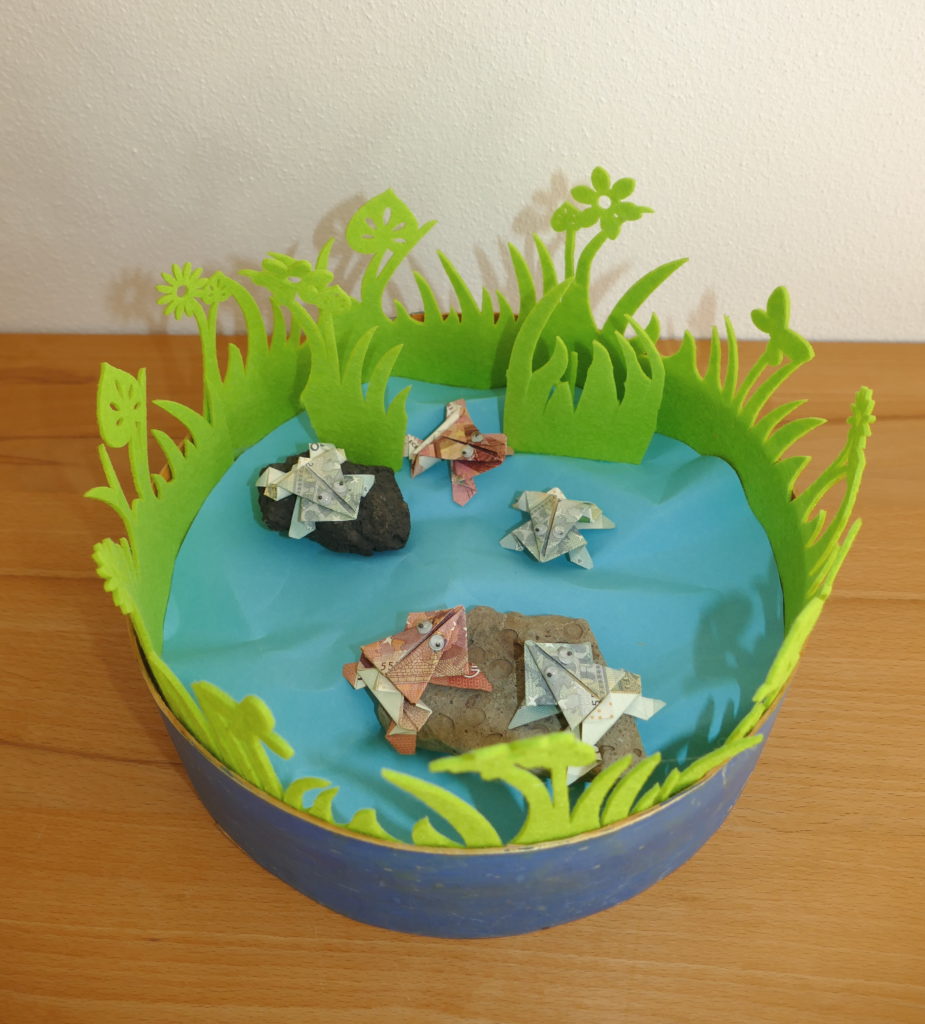 Every donation helps to save the small nature paradise in Cahuita, Costa Rica and the many animals living there.
You can use Paypal or support us on GoFundMe. Alternatively a normal bank transfer to the following account is also possible:
Bank account holder: Iris und Marc Willecke
IBAN: DE28 5001 0517 5595 7664 40
BIC: INGDDEFFXXX